2020 Update: Peyton is currently attending Pepperdine University in Malibu, CA. She has been accepted into their London International Program and will be studying there in Fall '21 and Spring '22.
Peyton loves the camera … and the mic. A working actress, model, and voice actress, she has experience with projects large and small, including campaigns for national brands in the eReader, health care and office supply industries.
Peyton loves keeping active by swimming year-round.
She competes in both long- and short-course, as well as
on a summer swim team. Backstroke is her favorite,
with Butterfly and Freestyle following close behind.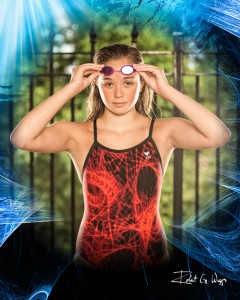 A lover of words and avid reader, Peyton earned
her way to Washington, D.C. to participate in the
Scripps National Spelling Bee in both 2014 and 2016.
She placed in the Top 50 (out of over 11 million) both times.
A true performer, Peyton has been on the ice
since she was 4 years old. She competed in—and won
her first Ice Skating Institute World Championship
at age 6, and has been hooked ever since.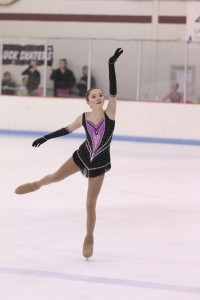 Peyton also loves to sing, cook, and take care
of her two Shelties (Bella and Edward).